Social Value Principles
On this page, you can find all information about the Social Value Principles and the resources that set the standards for implementing these principles.
An account of social value is a story about changes experienced by people. It includes qualitative, quantitative and comparative information and also includes environmental changes in relation to how they affect people's lives.
The Principles of Social Value can be distinguished from other approaches by the need to actively involve those stakeholders affected by activities, so their experiences are respected and their voices influence decisions and support organisations to optimise their value.
The Social Value Principles provide the basic building blocks for anyone seeking to make decisions that take into account a broader definition of value to increase equality, improve well-being and increase environmental sustainability. They are generally accepted social accounting principles and are essential for accountability and optimising social value.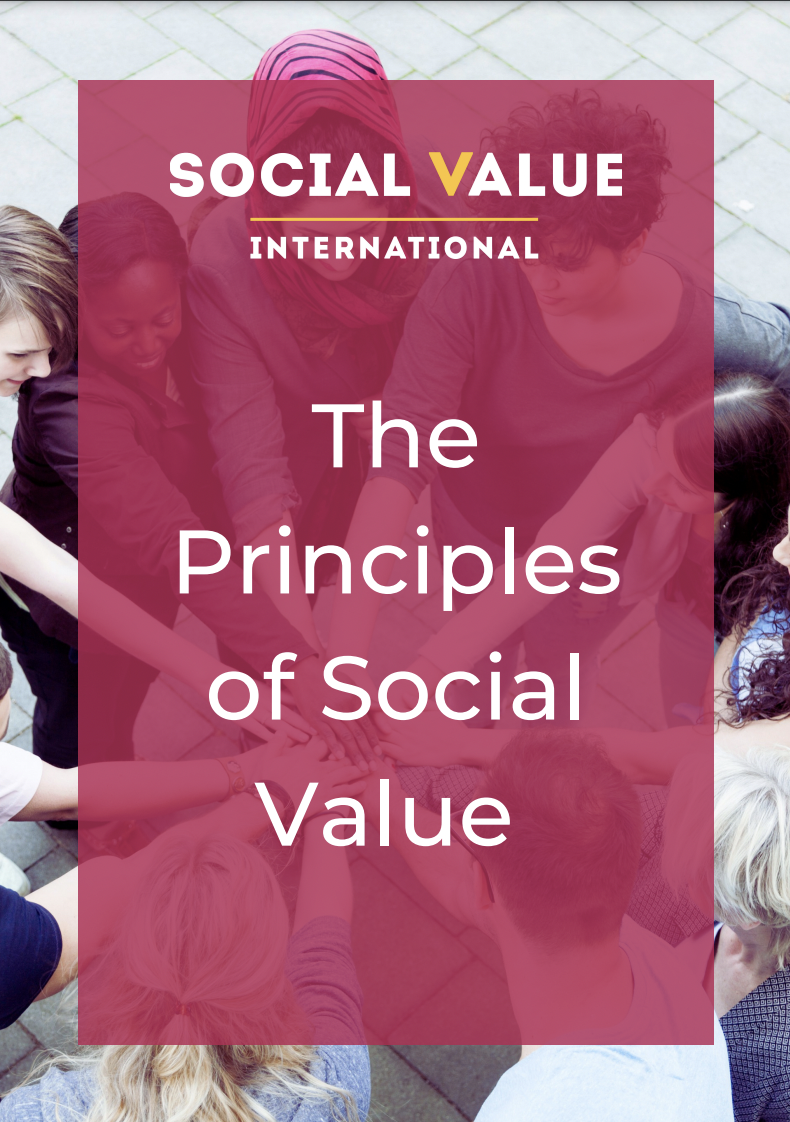 The Principles of Social Value
When the Principles are applied collectively, they have the power to dramatically improve how we make decisions to optimise impacts.
The Principles of Social Value and Accountability
Applying the Principles ensures that organisations are accountable for whether objectives have been achieved, as well as for identifying opportunities to improve the outcomes of work, the value of activities and create meaningful change in people's lives.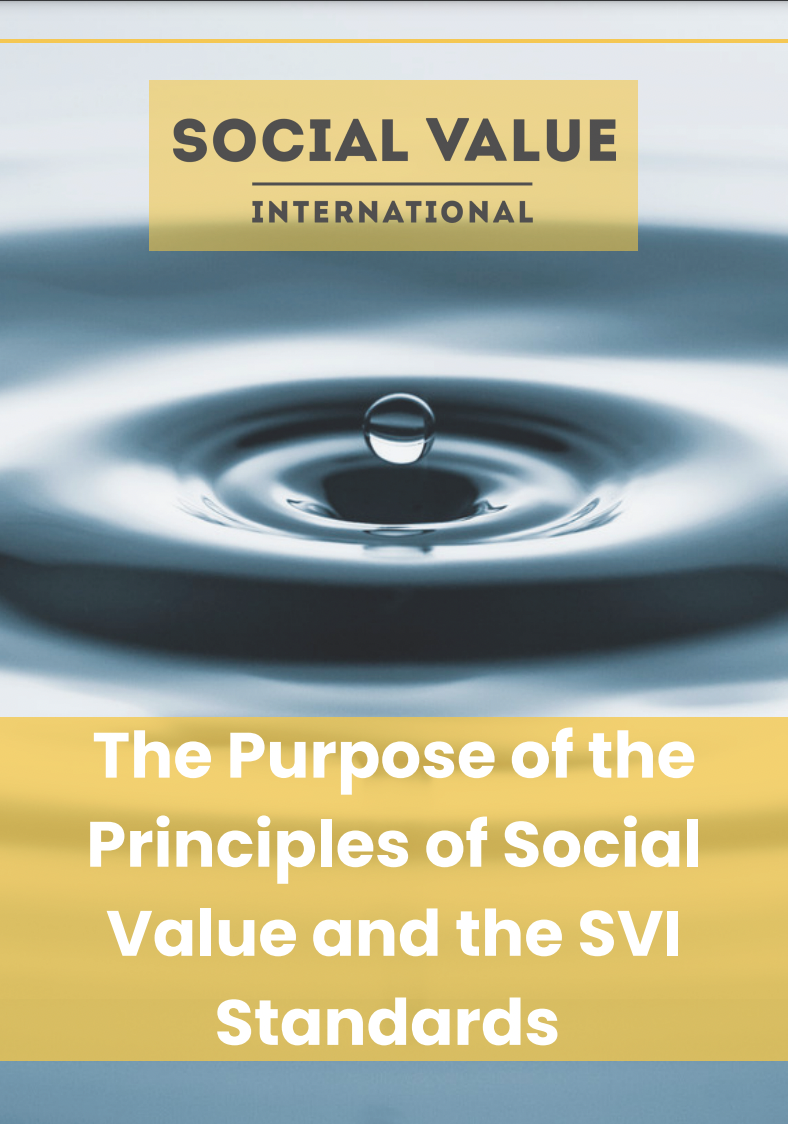 The Purpose of the Principles of Social Value and the SVI Standards
The Principles provide a consistent framework and can be effectively applied to meet the level of rigour required for each scenario from operational decision-making to large-scale investment decisions.